Read our interview with student Gabor to discover what he thinks about the University of Hull's online MSc in People Analytics.
Current MSc People Analytics student Gabor Nagy is originally from Hungary and now lives in Berlin. He has worked as a corporate trainer and assessment consultant for many years and is currently leading the development of an online assessment platform.
We spoke to Gabor about his experience studying online with the University of Hull.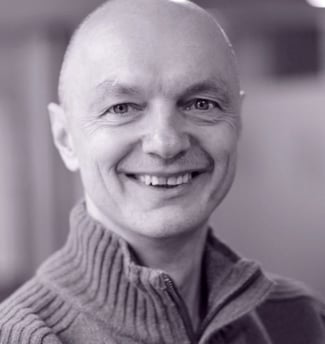 Why did you choose to study online with Hull?
Gabor: I love learning, and I try to learn something every day. Besides daily reading and videos, I also do a bigger learning project every year, investing some money in my own development.
I was interested in People Analytics for a while, and when I stumbled upon this MSc in People Analytics on LinkedIn, I checked out the content immediately.
The programme content matched my interests perfectly; it really resonated with me. I didn't know anything about the University of Hull before, and I wasn't thinking about such a massive learning project, but I just couldn't resist it.
What motivated you to study People Analytics at master's level?
Gabor: My highest education is a PgDip in HR Management and earning an MSc in People Analytics feels a little bit like an "ego booster" to me, however silly that may be.
Learn how to analyse and visualise workplace data and connect it to your organisation's strategic goals with our online MSc in People Analytics:
What has the support been like, both during the application process and your studies?
Gabor: The course adviser who contacted me first was very skillful; she kept a great balance between being friendly and professional. I was thinking I wished my company had such skillful representatives.
All administration issues were always clearly explained along the way, so I didn't need much extra support from the Advisers so far. I did have some questions when I felt stuck in selecting my research topic in Module 2. Both my tutor and course leader responded quickly, and they have been supportive in providing some guidance and feedback.
Does it help keep you motivated knowing that you will complete the course and get your degree in two years?
Gabor: Sure! My main motivation is an interest in the topics but visualising the MSc title also helps me to sit next to my screen on the weekends.
How do you balance work, social life and studying?
Gabor: My work schedule is flexible, but I do most of the study on the weekends. My wife and 16-year-old son do their own things and they don't miss me terribly much.
What are the networking opportunities like for online students?
Gabor: We have one interactive webinar weekly, with about half the students usually able to attend. Because my work is flexible I can attend most webinars and a few of us are getting familiar. I still haven't met some of my classmates. I'm looking forward to meeting the rest!
How do you think the course will help you in your career?
Gabor: It has already helped my work. The access to the library is great, and I have a new habit of reading more peer reviewed research, which has helped me to finetune and validate some product development ideas.
What's your advice for anyone else thinking of studying People Analytics online with Hull?
Gabor: The course is more challenging than I thought it would be, and I learn more than I thought I would. Take the course if you are truly interested in the programme!
The field of people analytics is growing - see the wide range of job roles available: