'People analytics' is a relatively recent term that has emerged in HR circles. But what exactly is people analytics? Read on to find out.
What is people analytics?
In a nutshell, people analytics comes down to data-crunching and making data-informed decisions to boost your organisation's success, whatever sector you work in.
It involves assessing workplace behaviour and connecting it to your organisation's wider goals.
It combines different specialisms that help you see how variables from different areas of an organisation are interrelated., such as Organisational Behaviour (OB), Human Resource
Management (HRM), Data Analytics and Psychometrics.
What are the benefits of people analytics?
Insights from people analytics (when the data is harnessed and interpreted effectively) can significantly improve:
How organisations find, attract and retain talent
How organisations train and develop their staff
How hiring managers make recruitment decisions, reducing cases of personal bias
Workplace culture and morale
How organisations communicate with their staff
How decisions are made within organisations
This all adds up to smarter, more strategic and data-driven decisions when it comes to an organisation's workforce.
Looking to get people analytics insights you can immediately apply to your own work? Find out more about the University of Hull Online's MSc in People Analytics:
Why is people analytics important?
People analytics isn't just about using data to manage people in the workplace. It's about making data-driven decisions to improve and transform organisations across a range of industries.
As Deloitte highlighted in its 2017 Global Human Capital Trends report: "Driven by the widespread adoption of cloud HR systems, companies are investing heavily in programs to use data for all aspects of workforce planning, talent management, and operational improvement."
According to the report, 71% of companies identified people analytics as a high priority within their organisations. Meanwhile, however, only 8% of companies reported they had usable data and 9% reported they had a good understanding of which talent metrics drive performance within their organisations.
This represents a significant skill and knowledge gap and exposes untapped potential in terms of people analytics expertise and insights.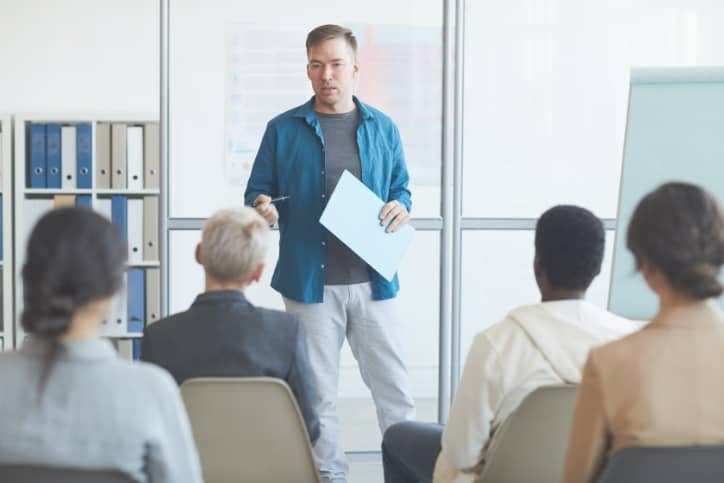 Why should I study people analytics?
A career in people analytics could see you at the forefront of driving success for your organisation. It could also see you shaping the workplace culture within your organisation and transforming your organisation into one that enjoys a high staff retention rate, fosters healthy and positive employee morale, and attracts staff from all over the world.
Your career in people analytics starts with getting the right qualification.
With an online MSc in People Analytics, you'll learn:
How to effectively use quantitative and qualitative research methods
How to use analytic techniques in statistics and data science to help you make data-informed decisions
How to report results and create clear and concise data visualisation strategies for decision-makers
What people analytics jobs can I apply for?
With many organisations relying more on data to help inform their decisions and drive their success, as well as the talent gap in people analytics expertise, individuals with people analytics skills are in high demand in the global job market.
With a qualification in people analytics, you could apply for a range of exciting and challenging roles, including:
People Analyst
HR Analyst
HR Consultant
Data Analyst
HR Analytics Manager
Psychometrician
Behavioural Scientist
Computational Social Scientist
Looking to get people analytics insights you can immediately apply to your own work? Find out more about the University of Hull Online's MSc in People Analytics: