MSc in Dementia Online Tutor Ellie Robinson-Carter is the creator of The Photobook Project, where people from a wide range of communities living with dementia document what matters to them with a single-use camera.
The 10th chapter of The Photobook Project, "My Dementia Life Matters" is a collaboration with Ronald Amanze, who lives with dementia, and David Truswell, Director of the Dementia Alliance of Culture and Ethnicity.
Now, award-winning filmmaker Lucy Hawes has created a documentary about Ronald and the project. AMANZE – A portrait of a pirate, explores Ronald's Jamaican roots, following as he navigates adolescence before founding the successful Time Radio pirate station and then ultimately losing it all, until one day he receives news that will shape his life forever.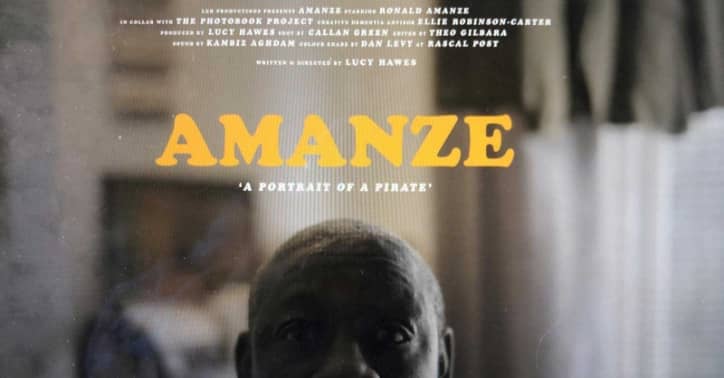 The goal of both The Photobook Project and the film is to help spread awareness of dementia and those it targets unfairly. The film sheds lights on how Dementia disproportionately affects people from different ethnicities:
Black African and Black Caribbean people are more likely to develop dementia and at younger ages than White people.

Black African and Black Caribbean people tend to access dementia services much later on, when they are in crisis or no longer able to cope alone.

Black African and Black Caribbean people are also less likely to receive drug treatments, take part in dementia research studies or move into a care home.
(The Alzheimer's Society)
MSc in Dementia students have been invited to the online premiere of the film at 6pm on Wednesday 11th August 2021 on Zoom and will also get the opportunity to ask star Ronald Amanze and collaborator David Truswell their questions about the project and how the film was made.
It's a fantastic opportunity for current students to see the impact of dementia on different communities, as well as how art projects and other creative outlets can help people with dementia to live well – a key theme throughout Hull's MSc in Dementia.
The University of Hull's online MSc in Dementia can help you create a positive impact in the field of dementia. Study part-time without taking a career break and choose from three start dates:
Check out The Photobook Project on Instagram and see the website.