The UK is one of more than 50 countries which have set targets of net-zero greenhouse gases by 2050. More and more firms throughout the world are prioritising sustainability and green choices in their their business models. Here we take a look at the pioneers leading the way and why it matters.
What is net zero and why is it important?
In its 2019 the UK became the first major economy in the world to pass laws to end its contribution to global warming by 2050.
In its Net Zero report to Government, the UK Climate Change Committee acknowledged that the effects of climate change are already being felt – more frequent heatwaves, greater damage to sensitive ecosystems and irreversible changes in animal behaviour.
However, by reducing global emissions, we can keep global warming at a lower level and limit the most damaging effects of climate change.
Reaching 'absolute zero' greenhouse gas emissions is probably impossible, whereas reaching 'net zero' emissions means removing an equal amount of CO2 from the atmosphere as we release into it. In other words, ensuring that the global greenhouse gas emissions from human activity are in balance with emissions reductions.
Why is net zero relevant to business?
According to the World Resources Institute (WRI), the world emits around 50 billion tonnes of greenhouse gases each year, over two-thirds of which relate to the energy sector (electricity and heat, buildings, manufacturing and construction, transportation etc.).
The only way to reduce and offset those emissions is to target the businesses – both small and large – which are ultimately responsible for the energy use, manufacturing, processing, building, construction, travel, logistics, retail, agriculture and other activities causing those emissions.
Businesses and business leaders therefore have a crucial role to play when it comes to supporting climate change. One report estimated that 100 companies, including fossil fuel producers' ExxonMobil, Shell, BP and Chevron, were responsible for 70 per cent of the world's greenhouse gas emissions.
Which businesses are leading the way?
Burberry (UK)
The fashion industry uses vast amounts of water and energy, and creates huge waste, particularly when clothes end up in landfill. Burberry, the British fashion house, has not only pledged to become carbon neutral, but also carbon positive – removing additional carbon from the atmosphere – by 2040.
In 2020, it became the first luxury brand to issue a sustainability bond, enlisting the support of investors to finance ambitious sustainability projects, including refurbishing properties to be certified by Leadership in Energy and Environmental Design (LEED) or Building Research Establishment Environmental Assessment Method (BREEAM,) and ensuring natural resources are sourced sustainably and pollution from packaging is prevented.
Last year, it took out a £300m Sustainability Linked Loan to become net zero by 2040, 10 years ahead of the 1.5°C pathway set out in the Paris Agreement.
Nestlé Nespresso (Switzerland)
For coffee-producing regions, where unpredictable weather can affect yield and quality, the effects of climate change can prove drastic, which is one of the reasons why Nespresso signed up to the Intergovernmental Panel on Climate Change's (IPCC) target to reach net-zero greenhouse gas (GHG) emissions before 2050.
It has since transformed business operations, from machine energy efficiencies and renewable energy to adaptive farming practices and recycling. In 2022, Nespresso received carbon neutral certification from The Carbon Trust. The company is now focused on cutting emissions in half by 2030 and reaching net zero by 2050 at the latest.
IKEA (Sweden)
Swedish furniture-maker IKEA is committed to becoming a climate positive business by 2030, reducing more greenhouse gas emissions in absolute terms than the IKEA value chain emits. Its circular design principles mean that every product is created from the outset to be reused, refurbished, remanufactured and eventually recycled.
Of the materials sourced in 2021, 56 per cent were renewable and 17 per cent recycled – more than 99 per cent of the company's wood is sourced from sustainable foresters and its cotton comes from farms that comply with the Better Cotton standards. In 2015, IKEA Home Solar was launched and is currently offered to customers in seven markets with the aim to make it available across 30 markets by 2025.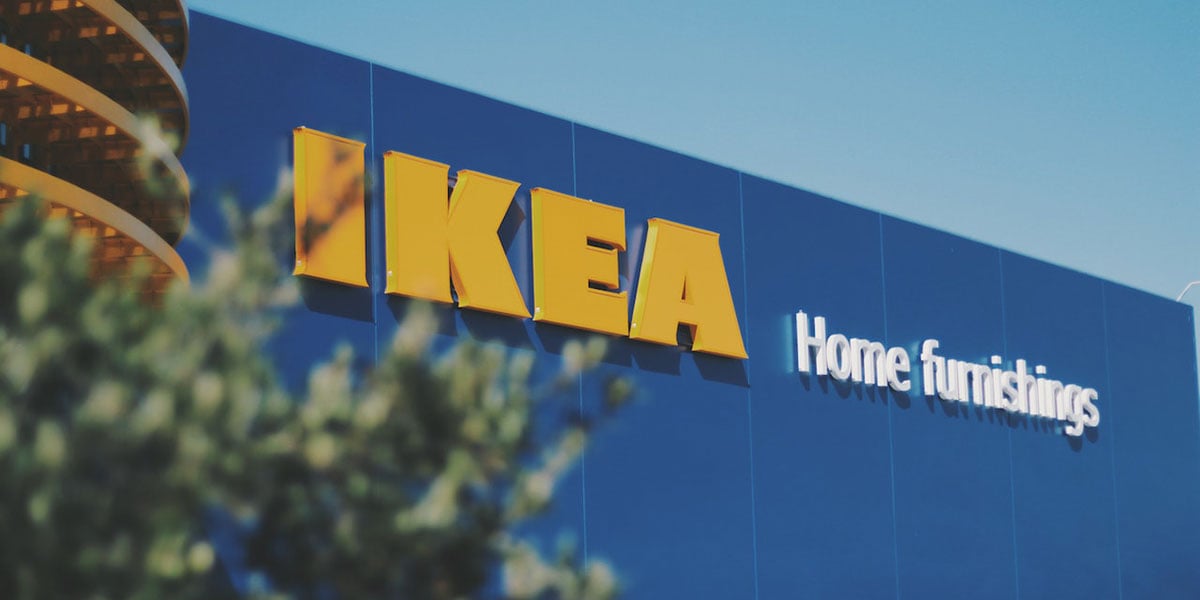 Honda (Japan)
Honda describes itself as being completely dedicated to addressing two challenges, namely the elimination of its environmental impact and the realisation of safety protecting precious human lives.
In 2012, Honda became the world's first mobility company to disclose estimates of all greenhouse gas emissions from its entire value chain. Its Triple Action to ZERO concept combines three focus areas: carbon neutrality; clean energy; and resource circulation. By 2040, all automobiles sold by Honda will be powered by electricity or fuel cells.
By 2050, it intends to achieve carbon neutrality for all products and corporate activities, as well as zero traffic collision fatalities involving Honda motorcycles and vehicles. The company repeatedly ranks in the Dow Jones Sustainability World Index and won a Silver Class rating in the Automobiles sector of the S&P Global Sustainability Award 2022.
Why should I study the Global MBA?

Our Global MBA is designed to keep you up to date with the world's social, economic, and technological developments, so that you learn how to effectively promote innovation to approach changing requirements and new opportunities.
At the University of Hull, our vision is for a 'fairer, brighter, carbon neutral future'. As such, one of our current top priorities is to equip you with the expertise and tools needed to be an impactful leader in a carbon neutral, digitally transformed future.
You'll find sustainability themes embedded within the Global MBA curriculum including, for example, the effect of climate change on business decision-making, the practice of responsible leadership and corporate social responsibility, and sustainable supply chain development.
Are you ready to take your leadership skills to the next level? Discover the University of Hull online Global MBA: