Angela Christie is Director of Residential Services for Healthcare at the largest Continuing Care Retirement Community in Connecticut, USA.
We chatted to Angela about her experience studying an MSc in Dementia with Hull Online while she continues working in the States. Read on to find out more:
Tell us a little bit about yourself and your background.
I consider myself an informal lifelong learner with a passion for dementia care. After four decades of lived nursing experience and multidisciplinary experience in eldercare both in Scotland and the USA. I am motivated to change people's lives for the better. I graduated from Fife College of nursing, and then moved to Connecticut, where I have raised my family.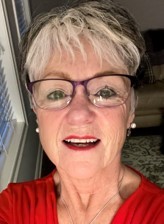 Why did you choose to study online with Hull?
After much research and indecision, it was time to commit to one item on your bucket list! The University of Hull has met the bill; online access was easy, the quick response to my first request was quick and my Student Adviser was very personable.
She worked with me throughout the process and was very supportive which made it easy for me to start my journey and communicate regularly by phone or online despite the time zone.
What motivated you to study Dementia at master's level?
To develop credibility, I have a voice, opinions, and ideas that I want to use effectively; credential support will add weight to what I have to say.
What has the support been like during your studies so far?
The tutors are excellent. They are approachable and encouraging, always supportive and friendly. I wasn't sure of the online experience, their willingness to develop relationships with the students made it easy for me to get to know them as people
Has the course had a positive impact on your current job?
I feel empowered and more confident to share my knowledge and passion for working in dementia care.
How do you balance work, social life, and studying?
It is not easy. However, it has proven beneficial to be a mature student. I really appreciate what it takes and understand the importance of getting involved in a project of this depth.
I pay attention to schedules and plan and organize life, work and study. I have revived my love for reading and lifelong learning. I am definitely being challenged by the academics and have reaped great rewards for saying you get what you give!
How do you think the course will help you in your career?
I have big plans to find a way to live out my passion. My new-found knowledge in conjunction with my life experience makes me a force to be reckoned with in policy making. I hope to find a seat at the table of legislative and regulatory development.
What is your advice for anyone else thinking of studying Dementia online with Hull?
Research, reach out and evaluate, if it feels like a fit go for it, I'm so glad I did. The information provided to me was informative, accurate, comprehensive, and supportive, making my decision easy. I would strongly encourage anyone to pursue their dream at the University of Hull!
Take a person-centred approach to dementia with our MSc. Choose from three start dates a year and study part-time and online: