Find out more about Dr Chris Westoby's award for his work as Programme Director for the MA Creative Writing.
Hull Online's MA Creative Writing Programme Director Dr Chris Westoby has won the 'Rising Star' award at the University of Hull's Inspired in Hull Awards, held in partnership with the Student's Union and voted on by staff and students.
The awards celebrate the achievements of staff across the university, with categories such as ''Outstanding Teamwork' and 'Excellence in Teaching'. Some of the comments about Chris that led to his nomination and win included:
''Very thoughtful and inspiring as a teacher.'
'He has approached and developed the role of Programme Director for MA Creative Writing (online) with maturing beyond his years.'
Speaking about his award win, Chris told us:
'I'm honoured and blown away to have received the Inspired by Hull Rising Star award. Directing the MA Creative Writing since March 2020 has certainly brought with it a steep learning curve, but I've loved every challenge and it has been a privilege to see the programme flourish, see our first cohort of students complete their studies, and hear how valuable this has been to them. I cannot overstate how grateful I am for the support I've received from my colleagues at the University of Hull and Hull Online throughout this journey.'
As well as his role as Programme Director for the online creative writing course, Chris is also a published author, guest lectures on mental health topics, teaches reflective writing to Mental Health Nursing Students, and runs PhD and cross-faculty writing workshops.
From everyone at Hull Online, congratulations on your award Chris!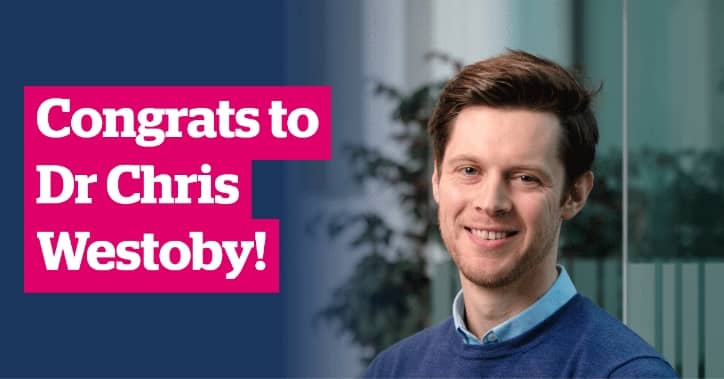 We'd also like to give a mention to one of our Student Advisers, Lucy Gray, who was nominated for 'Most Outstanding Contribution to the Postgraduate Student Experience,' for her incredible work supporting our online students.
You can find out more about Chris and the online MA Creative Writing on our course page: