This post is by Dr Chris Westoby, Programme Director for the MA in Creative Writing at the University of Hull Online. He tells us about how studying creative writing led to him becoming a published author.
I enrolled in the MA Creative Writing back in 2011, here on campus at the University of Hull. The programme was akin to what we run online today. Its objective was to output a complete prose writer of fiction and nonfiction, in both short and longform.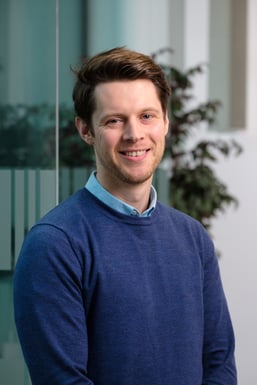 Dr Chris Westoby
We were assured, in every module, that our groups represented a safe place: there would be no judgement for trying new avenues of writing, taking risks, experimenting and facing down difficult subjects. In fact, these things were encouraged in a firm and supportive invitation to step into the unknown, alongside peers doing the same. We were taking that step together. Tutors introduced themselves not as the teacher, but rather as fellow writers who find each session valuable to their own writing too.
'The Base of Death Hill' was a short nonfiction piece I wrote for what is now our Writing from Life module; it was about my hometown, its history, and my place in it. But tucked away in an otherwise comedic essay was a confession—barely a sentence—that I was unable to leave this town.
It was the first time, ever, that I'd opened up about my lifelong mental illness. My tutor Martin Goodman, who went on to found the University of Hull Online MA in Creative Writing, spotted this and asked whether I had considered expanding on it via a doctorate. I wanted to use creative writing to study mental health, to make a statement of how much we can better our understanding of such things if we listen to the stories of sufferers.
The University of Hull introduced me to a supervisor from Creative Writing and another from the Health Sciences. I learned that the university is all about making connections, networking, academic and personal support, and the nurturing of ideas.
Join a vibrant international writing community with the University of Hull Online's part-time MA in Creative Writing:
My supervisors introduced me to colleagues from their respective faculties, each with their own specialities and knowledge to offer in developing my writing. I was invited to share knowledge between the two faculties in forums and seminars, and in turn I introduced colleagues from across the campus with shared interests to each other. This snowballed into teaching opportunities, conference presentations, and eventually a career. It's incredible where a single sentence can lead.
As for the writing itself, it was intense stuff. Writing a thesis which centred around my experiences of mental illness took an emotional toll – as can any writing. My supervisors monitored this, offering not only academic guidance but also personal support.
It took time to find my footing. I was writing about my experience interlaced with scientific details of my condition, the history of it, society's understanding of it, the ongoing research. But the more I studied the research and the nonfiction account of others, the more I realised my thesis had been done before. And in those papers and books I read, between the swathes of facts and figures, it was always the personal stories which made me truly understand the condition they were referring to.
So these essayish elements of my work were being stripped away, more and more, until nothing was left but a raw account, an experience, where the reader can make their own diagnosis or study the ripples of influence that mental health has on surrounding loved ones, or simply read it at face value as a narrative. This is the power stories have: they are informative, but most importantly they can connect to the reader and achieve an empathetic understanding.
Fast-forward to today. With the Hull Online MA Creative Writing, I want students to celebrate this opportunity for connectedness. Everyone joins from different corners of the world, unified by a love of writing. It's a venture into forms of writing we didn't know we could do, and we do it together. My thesis has been accepted by Barbican Press and is being published later this year as my first book, The Fear Talking.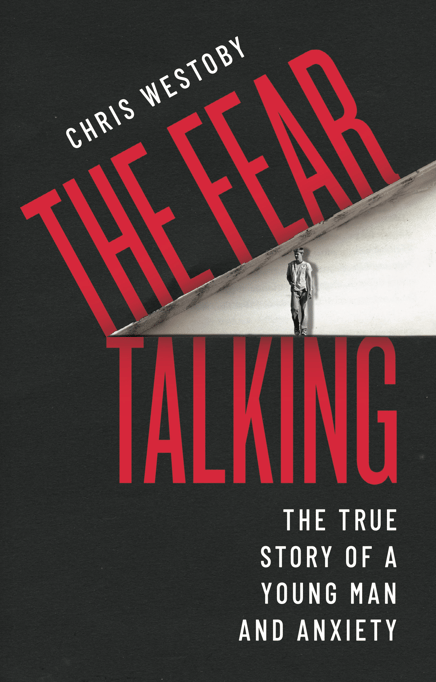 Chris Westoby's debut book
Its sequel is already being written. This all began with the MA, within a supportive community of writers who encouraged me to step into the unknown.
Develop your distinctive voice as a creative writer with the University of Hull Online's part-time MA in Creative Writing: