MA Creative Writing students will gather together virtually from 20 - 24 July for our 'Introducing: the Masters' event.
Over the course of the online event, publishing professionals will share insights and expertise from their different perspectives on the industry.
MA Creative Writing students will have the opportunity to ask their questions, whether it's how to get a foot in the door or establish themselves as a published author.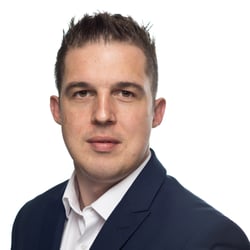 Tom Chalmers, Managing Director of Legend Times, a group of publishing companies he founded, will deliver the keynote speech.
Other speakers at the event will include:
Author and publisher Martin Goodman, Emeritus Professor of Creative Writing at the University of Hull. Martin set up Barbican Press in 2009, and twins a writing and publishing career.
Author Louise Beech, whose debut novel, How to be Brave, got to No. 4 on Amazon and was a Guardian Readers' Pick.
Author and photographer

Caleb Azumah Nelson

, whose debut novel, Open Water, was published in 2021.
Independent book publicist Mary Bisbee-Beek, founder and director of Read! A Unique Perspective.
As well as hearing from guest speakers, students will take part in virtual group writing retreats, giving them the opportunity to be inspired by, and get to know, other writers on the course.
For updates from the event, follow #EventsWithHullOnline on Facebook and Twitter.
Ready to develop your distinctive voice as a creative writer? You can start our part-time, online MA in Creative Writing in January, May or September: